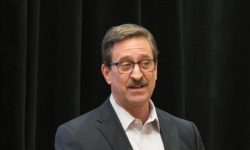 I visited Mom over the weekend for Mothers day. She has had a lot of medical appointments over the last few months and my Dad and I were talking about some of the more memorable experiences.
One was coming out of the orthopedic center in a snow storm and the young nurse that wheeled Mom out to the car and helped her into the car struck a nerve with my Dad when she hugged him as they
completed the task of getting Mom into the car.
A hug; …