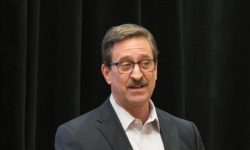 I recently celebrated a birthday. And in my email on my specific birthday I received an email from Marriott promoting a birthday gift. When I opened it they had credited me with a night towards my
"Elite" status. Not a big thing, I like staying at Marriott's and it wasn't expensive for them. But what it showed was that they valued me as a customer; to the point where they were willing to send
me something of value for my birthday.
Do you think I will look to Marriott for my next travel? …