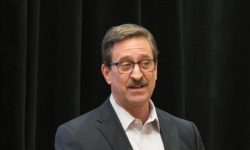 When we are born we are the proverbial blank slate. Then our parents, our teachers, our peers and the media start delivering information to us. Where there was no information there now is. And now
all new information is judged in light of the information we already have.
In the time of Copernicus and Galileo the world was flat and the Earth was at the center of the Universe; that was the truth. Today we know differently, (until we don't).
So what does this have to do with …