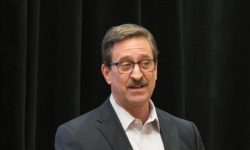 The Blue Bonnet Cafe has been a Denver Icon since I've lived here. It serves inexpensive spicy Mexican food. It is not unusual to see the Governor having lunch there alongside business people and
Bikers.
One of the things I've always enjoyed is that at every meal the owners walk by and ask me if everything is OK… It's not a big thing but it demonstrates they care. How often do you ask your
customers how everything is going? Might that be a good idea?
So anyway, …