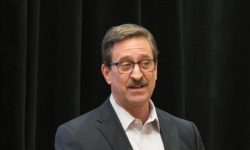 I was reading my most recent issue of Bloomberg Business Week, last week. And I read an article on the protests against the Russian leader Vladimir Putin. The photo had a protester with a banner that
read, "A Strong Society Needs No Leader. " This stood out for me because I have
been reading and speaking lately on the value of culture in our organizations. Specifically how if we spend the time to develop a strong culture, it can almost run itself.
I say almost because I have watched …