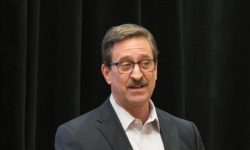 I am talking to a consultant who was hired to help an organization convert their Customer Relation Management system (CRM). Everything went well. About 90 days after the conversion they called him
back and asked him to work with one of their employees who was just having a hard time with the system.
They said, "Steve is a valuable employee. He has been with us for more than twenty years. We really want him to get on board".
The consultant sat with Steve for two weeks. When …
{ကĀՐ&Ր&